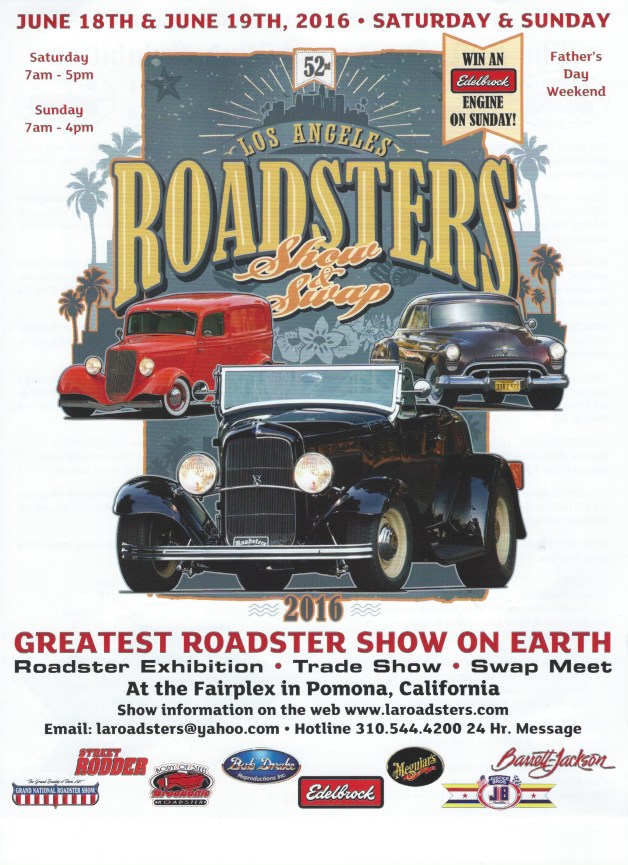 52nd Exhibition
Show and Swap Meet
2016 Show News

Year 2016 will be the 52nd time the Los Angeles Roadsters Car Club has produced its world renowned show and the 37th year it will be held at the Fairplex in Pomona, California.

The show will be held on Father's Day Weekend, Saturday, June 18 and Sunday, June 19, 2016 at the Fairplex in Pomona, California.
Show hours for Saturday are 7:00 am - 5:00 pm and Sunday 7:00 am - 4:00 pm.
There's something for everyone at the L.A. Roadster Show. Late model enthusiasts will find swappers and manufacturers with many of the parts they are looking for, while early car parts will be in abundance for the fellows who are restoring antiques or building that special new car. Come and see the West Coast's largest trade show, where over 200 manufacturers and vendors of reproduction hot rod parts and accessories will display their products and services. They will have their own special section outside and in Exhibitor Building #4.
Roadsters

Enter through main Gate #1 off McKinley Avenue. The main attraction will be the hundreds of 1936 and older open cars of all types and makes; some original, some modified, but all of the highest quality and completely finished with glossy paint and finished interior, painstakingly restored to the owner's preference. Over 900 roadsters entered the show in 2014.

No flat or suede painted roadsters allowed in Roadster Parking. Primered or suede roadsters will be referred to Specialty Parking. No cruising the fairgrounds for liability reasons.
Roadster driver is free and $20 per passenger for the weekend. Children under 12 are free.
Spectator Gate

Enter Gate #9 off White Avenue or Gate #15 off Arrow Highway.
Show hours for Saturday will be 7:00 am to
5:00 pm and Sunday 7:00 am to 4:00 pm.
Saturday, admission is $20 per person. Two-day weekend pass is $30.
Sunday, in honor of Father's Day, admission is only $10 per Father. Children under 12 are free.
There will be tram service available during show hours from one end of the show to the other.
Specialty Parking

Enter Gate #15 off Arrow Highway. Specialty parking is for Pre-75 cars only. Classics, hot rods and other special interest cars will be entered in this large parking area, forming a huge car show. This is also a perfect area to enter cars for sale because it has become a known fact that this is the perfect place to buy or sell a cool car.
On Saturday, admission is $10 per car and $20 per person. Children under 12 are free.
On Sunday, admission is $20 per car load.
New in 2016, we will feature Parking Corrals for Deuces, Muscle Cars and Customs. Be sure to check them out!
Cacklefest

By popular demand the Cacklefest is returning again this year. The Cacklefest will feature 15 nasty fuel-burning nitro-infested dragsters and altereds. They will burn your eyes and shake your bones as you get up close to our Cacklefest Exhibition. They will fire up on Saturday at 10:00 am and 2:00 pm in the Specialty Parking area.
80 Years of '36's

We will be celebrating the 80th Anniversary of the 1936 Ford (and 1935's too). We will offer featured parking in Roadster Parking and in Specialty Parking areas for all 1936 Ford Models. Participants will receive a free souvenir.

Club Row
All new for 2016 is Club Row in Specialty Parking. An outstanding opportunity to expose your club, promote your club-sponsored events, meet other club members and share your car passion with a wide range of car crazy people. We can accommodate any size car club. Special Sunday only entry fee is $20 per car load. Call Doyle at (310) 265-9100 to reserve your Club's early registration.
Swap Meet

Swap Meet Sellers - enter Gate #15 off Arrow Highway. Move-in is Friday 10:00 am to 4:00 pm, Saturday 6:00 am to 4:00 pm, and Sunday 6:00 am.
Swap Meet Buyers can park in Spectator Parking Gate #9 off White Avenue or Gate #15 off Arrow Highway.
A tram will be available to the Swap Meet area and return for transporting parts. Your Gate #9 parking ticket will provide free entrance at Gate #15 for large item pick-up only.
For Swap Meet information, click the tab below.

Commercial Exhibitors

Enter Gate #15 off Arrow Highway. Commercial Exhibitors move-in is Friday 7:00 am to 4:00 pm only. No Saturday or Sunday move-in.
For more Trade Show information, click the Commercial Trade Show tab below.



Special thanks to our
Show Sponsors: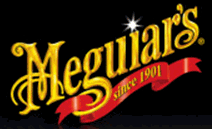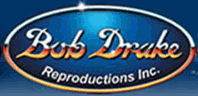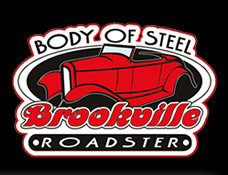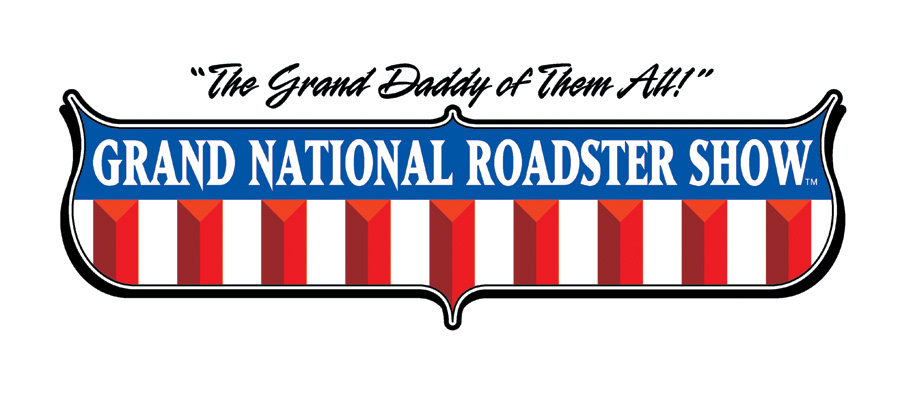 Check us out on You Tube:
Show Souvenirs

The Club offers new and unique show souvenirs each year at our show.

Show souviners are no longer sold on our website. They are only available at our show. Buy them early before they're sold out.
Edelbrock Engine Raffle
Edelbrock will be raffling off a High Performance 350 Chevy Engine. Tickets on sale at the show for $1 on Saturday and Sunday at the Edelbrock Trailer. Winning raffle ticket will be drawn by Vic Edelrock, Jr. on Sunday. Winner must be present to win. All proceeds will go to charity. More information...
Shop Tours
Again this year, the L.A. Roadsters have selected Hot Rod Tours to manage tour activities during Show Week. Tours will feature 4 days of visits to 5-7 shops and collections per day in Southern California. More information...

Celebs
Again this year we are happy to announce the return of American Graffitti stars Candy Clark and
Bo Hopkins. They will be Meeting and Greeting in Building #4. Stop by and get your photo/autography with cool hot rod legends and stars of many legendary movies.
Multi-award winning filmmaker Faith Granger, creator of the cult hot rod film Deuce of Spades, will be unveiling her brand new mini-series release. See it at our show first! Several movie cars will be on display for photo ops. Daily DVD Signing and Meet and Greet. Look for her Deuce of Spades exhibit located next to the L. A. Roadster's souvenir booth on Main Street.
Lodging

Many hotels in the area are offering special rates for our guests. Check with the following hotels:

Recreational Vehicles

The Fairplex KOA/RV Park is located at 2200 N. White Avenue (across the street from the Fairplex). For reservations call (888) KOA-4230 or visit their website:
www.fairplex.com/fp/
accommodations/ KOA.aspx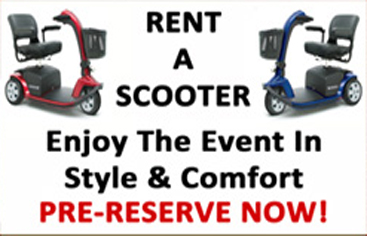 Rent a Scooter or Wheelchair

Again this year, Electric Scooter and Manual Wheelchair rentals will be available from One Stop Mobility. They were a big success last year, so be sure to pre-reserve yours in advance and it will be waiting for you at the show spectator entrance.
Enjoy the show in style and comfort. Click here to pre-reserve now


Show Program Ads

If you would like information on advertising in our Show Program, please contact:
Rich Boyd
(562) 400-2601
boyd4x4@aol.com


Show Media Representative

If you are with the media and need information on our show, please contact:
Rich Boyd
(562) 400-2601
boyd4x4@aol.com


Show Hotline

24-hour message and voicemail
(310) 544-4200.


Club E-Mail

laroadsters@yahoo.com


Show Chairmen
Carl Maurizi (Chairman)
(818) 307-4672
David Kiley (Co-Chairman)
(916) 983-3859
Updated 9-13-16